The morning after several damning photos of Prime Minister Justin Trudeau surfaced on the internet, the Government of Canada tweeted out an announcement of $3.6 million in anti-racism and multiculturalism funding for British Columbia.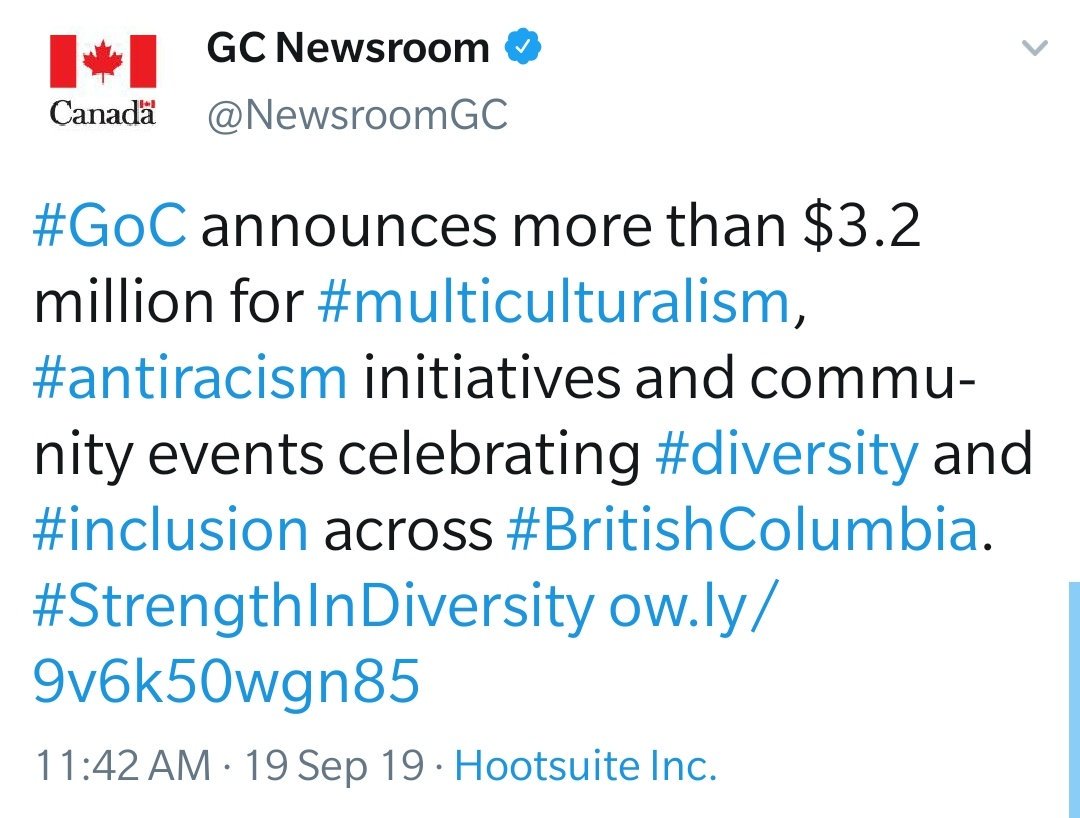 According to Twitter, the tweet was posted by the social media scheduling app Hootsuite which allows users to schedule content ahead of time for automatic posting.
You read a lot. We like that.
You've completed your member preview for today, but when you sign up for a free account, you get unlimited stories.
Become a Member
Related posts